CPSA® – ADVANCED LEVEL MODULE
FUNAR – Functional Software Architecture
MODULE FUNAR
Functional Software Architecture
How to design architecture with functions, immutable data, and combinators?
Credit Points for FUNAR Training Courses
Techno­logical Competence
TECH
Methodical Compe­tence
Method
Commu­nicative Competence
Comm
Content of the module Functional Software Architecture (FUNAR)
How to design architecture with functions, immutable data, and combinators
The module presents functional software architecture as an alter­native to object-oriented architecture. Compared to OO architecture, functional software architecture relies on immutable data, algebraic abstrac­tions, and embedded domain-specific languages. The result are flexible and robust archi­tec­tures that are less complex and have fewer hidden depen­dencies than OO.
Unlike OO archi­tec­tures, FP archi­tec­tures are entirely code. This module therefore illus­trates all architectural principles with concrete code, making them easier to learn.
After completion of the module, partic­i­pants will know the essential principles of functional architecture and will be able to apply them when designing software systems. They will know the peculiar­ities of functional programming languages and can use them effec­tively when imple­menting software systems. They can convert domain knowledge directly into executable code and system­at­i­cally use this to develop algebraic abstractions.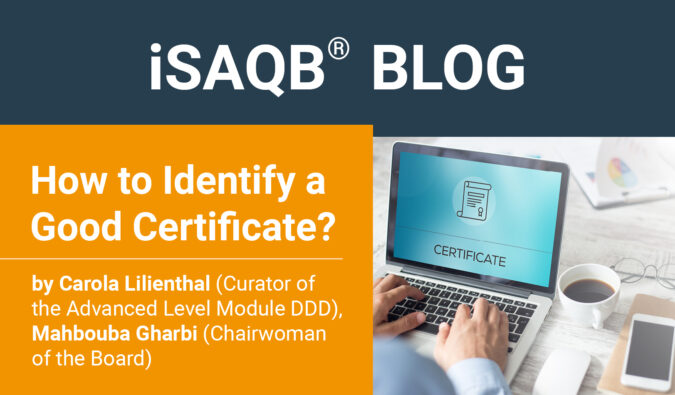 There is a wide range of certifi­cates on offer, yet most certifi­cates and certification proce­dures are based on a similar process with some compa­rable variants…
Frequently Asked Questions
There are currently no FAQs for this topic. Please check out our FAQ page for more FAQs.