Join the iSAQB® network
Become a Training Provider
iSAQB® Accredited Training Providers are profes­sional training organiz­a­tions that have proven the high quality of their training courses in the field of software architecture. They receive the iSAQB® Accredited Training Provider quality seal as a basic accredi­tation. With this first accredi­tation, training organiz­a­tions can already offer CPSA® trainings in coope­ration with partners, and organize exams for parti­ci­pants. To be able to conduct CPSA® training with their own trainers, Accredited Training Providers need the additional iSAQB accredi­ta­tions for the respective CPSA® training courses and trainers.
Your Advan­tages as an iSAQB® Accredited Training Provider
Your Advantage
Benefit from an Excellent Reputation
iSAQB® accredited organiz­a­tions, trainings and trainers enjoy an excellent reputation. They benefit from the high demand for CPSA® training.
Your Advantage
You can organize CPSA® Trainings & Exams
Accredited Training Providers are granted the exclusive right to organize CPSA® trainings and group examinations.
Your Advantage
Show Compe­tence with iSAQB® Accreditations
For all success­fully acquired accredi­ta­tions, you will receive the quality seals of the iSAQB, which you can use for marketing purposes.
Your Advantage
Get Additional and Valuable Contacts
Your training dates are adver­tised centrally in our course calendar on the iSAQB website. We list you as an official training provider and forward training requests directly to you.
Your Advantage
Stay Ahead of your Competition
You will be informed of any planned updates to the CPSA® curricula some time before they are even published.
Your Advantage
Be Part of our Expert Network
You will become part of an exclusive and inter­na­tional network of well-known pioneers and practi­tioners in the field of software architecture.
The iSAQB® Accredi­ta­tions at a Glance
All iSAQB accredi­ta­tions have the goal of ensuring software architecture training courses with a high-quality standard and practical relevance as well as uniform curricula. Therefore, a CPSA® training course may only take place in combi­nation of the following three accreditations: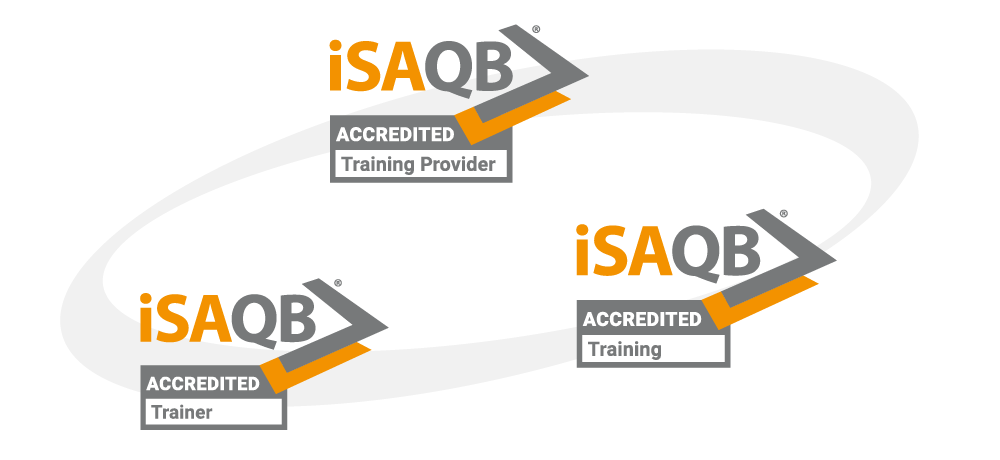 Accredi­tation of training providers (TP)
Accredi­tation of trainers
Accredi­tation as iSAQB® Accredited Trainer can be granted for one or more CPSA® trainings. The following requirements must be met:
Accredi­tation of trainings
Accredi­tation of Foundation Level and Advanced Level training courses is based on a one-time review of the associated training material. The successful accredi­tation of CPSA® trainings is made visible with the quality seal iSAQB® Accredited Training.
Are you interested in an Accredi­tation as Training Provider?