Join the iSAQB® network
Become a Training Provider
iSAQB® Accredited Training Providers are profes­sional training organi­za­tions that have proven the high quality of their software architecture training courses. Companies with a successful appli­cation receive the quality seal of iSAQB Accredited Training Provider. With this accred­i­tation, training organi­za­tions are able to market CPSA training and request offical exams for partic­i­pants via or licensed certification partners. To conduct CPSA® trainings with their own trainers, Accredited Training Providers need the additional iSAQB accred­i­ta­tions for the respective CPSA® training courses and trainers.
Your Advan­tages as an iSAQB® Accredited Training Provider
Your Advantage
Strength of our Reputation
iSAQB-accredited organi­za­tions, trainings and trainers enjoy an excellent reputation. Become a part of the growing inter­na­tional iSAQB community and benefit from the ever-increasing demand for CPSA training.
Your Advantage
Organize CPSA® Trainings & Requesting Official Exams:
Accredited Training Providers are autho­rized to organize CPSA training courses and have official exams admin­is­tered by our licensed certification partners.
Your Advantage
Use of the iSAQB® Quality Seal
You will receive a quality seal of the iSAQB, which you can use for your marketing purposes in all your marketing materials.
Your Advantage
Access to Free Adver­tisement on the iSAQB® Website
Your training dates can be adver­tised centrally in our course calendar on the iSAQB website. We will list you as an official training provider and forward you requests for training courses and in-house training.
Your Advantage
Stay Ahead of your Competition
You will receive all planned updates to the CPSA curricula well-ahead of them being published for public use.
Your Advantage
Be Part of our Expert Network
You will become part of an exclusive and inter­na­tional network of well-known pioneers and practi­tioners in the field of software architecture.
The iSAQB® Accred­i­ta­tions at a Glance
All iSAQB accred­i­ta­tions have the goal of ensuring software architecture training courses with a high-quality standard and practical relevance as well as uniform curricula. Therefore, a CPSA® training course may only take place in combi­nation of the following three accreditations: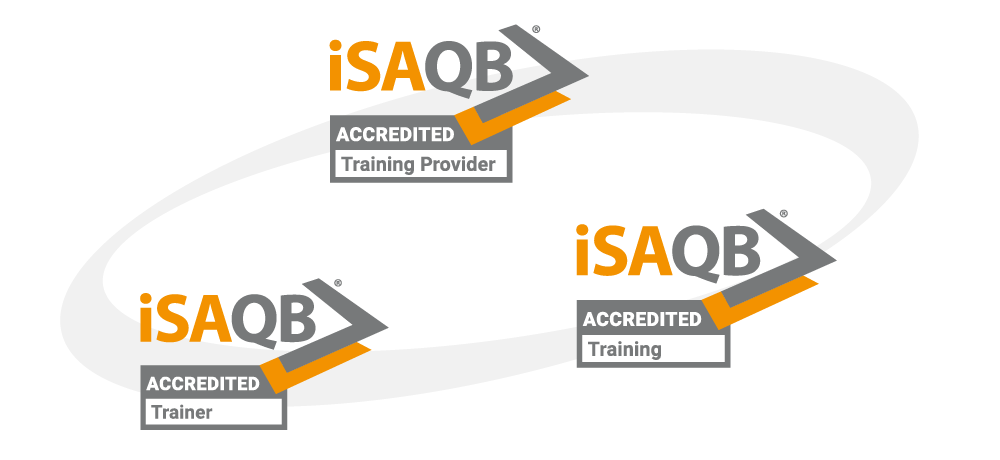 Accred­i­tation of training providers (TP)
Accred­i­tation of trainers
Accred­i­tation as iSAQB® Accredited Trainer can be granted for one or more CPSA® trainings. The following requirements must be met:
Accred­i­tation of trainings
Accred­i­tation of Foundation Level and Advanced Level training courses is based on a one-time review of the associated training material. The successful accred­i­tation of CPSA® trainings is made visible with the quality seal iSAQB® Accredited Training.
Are you inter­ested in an Accred­i­tation as Training Provider?