ADOC – Architecture Documentation
Certified Profes­sional for Software Architecture (CPSA®)
The CPSA® Advanced Level Module ADOC — iSAQB® Training Course in Software Architecture Documentation
MODULE ADOC
Architecture Documen­tation
How to document and commu­nicate software architecture? The curriculum includes contents, methods and tools for a target-group-oriented recording of solution approaches at various points in the life of a software system.
Credit Points for ADOC Training Courses
Techno­logical Competence
TECH
0
Methodical Compe­tence
METHOD
20
Commu­nicative Competence
COMM
0
ADOC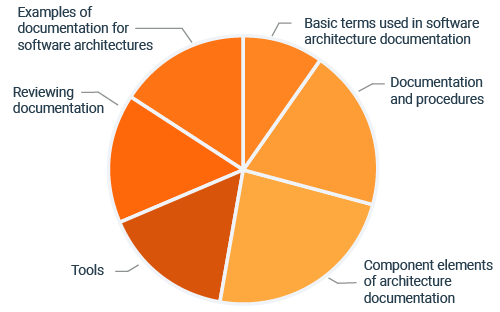 Content of the module Architecture Documen­tation (ADOC)
How to document and commu­nicate software architectures
In their everyday work, software archi­tects are repeatedly faced with typical challenges in the creation and mainte­nance of technical documen­tation, for example the selection of suitable documen­tation struc­tures, notations and result types, the handling of large documen­tation (especially existing or outdated documen­tation), the selection, config­u­ration and intro­duction of tool chains or the versioning of documents. Documen­tation in teams as well as collab­o­rative creation and mainte­nance or content-related and formal reviews of documen­tation can also be difficult tasks that need to be solved.
In addition to a detailed discussion of the basic terms and component elements of software architecture documen­tation, the Advanced Level training course Architecture Documen­tation offers software archi­tects a wide range of tools for the imple­men­tation and evalu­ation of architecture documen­tation, and enables archi­tects to success­fully face the typical challenges of documen­tation on their own.
Download ADOC Curriculum Find an Accredited ADOC Training
Related Blog Posts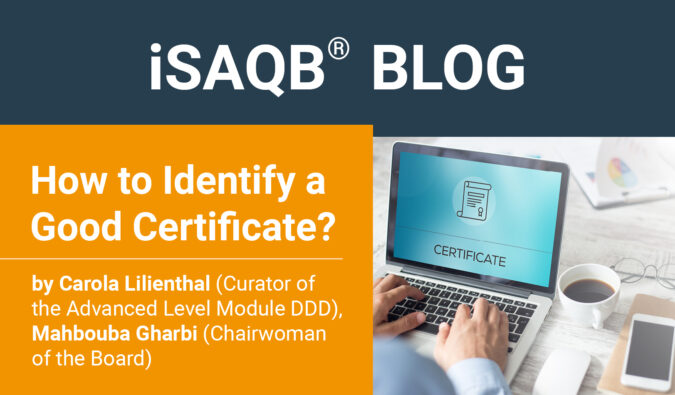 25 Jun 2021
11 minute read
There is a wide range of certifi­cates on offer, yet most certifi­cates and certification proce­dures are based on a similar process with some compa­rable variants…
Read More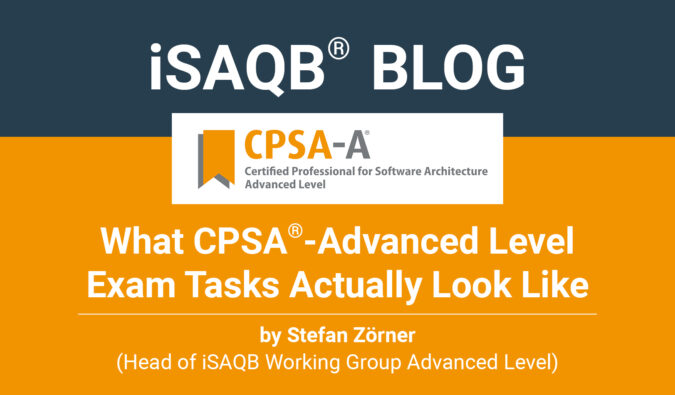 20 May 2021
10 minute read | editorial work by Stefan Zörner
This blog post answers the most important questions about the written part of the iSAQB Advanced Level exam…
Additional Information
Frequently Asked Questions
Downloads