CPSA® – ADVANCED LEVEL MODULE
DDD – Domain Driven Design
MODULE DDD
Domain Driven Design
How to design functional architecture in cooper­ation with experts and developers
Credit Points for DDD Training Courses
Techno­logical Competence
TECH
Methodical Compe­tence
Method
Commu­nicative Competence
Comm
Content of the module Domain Driven Design (DDD)
How to design functional architecture in cooper­ation with experts and developers
The module presents Domain Driven Design (DDD) to the partic­i­pants as a way to design software as a precise, trans­parent and trans­formable repre­sen­tation of a profes­sional domain. At the end of the module, partic­i­pants will know the basic principles of Domain Driven Design and will be able to apply them when designing and imple­menting software systems. With the help of commu­nicative skills that are taught, they can establish a common language between domain experts and devel­opers. By means of modelling techniques and architecture tools taught, they are able to integrate the compo­nents of this common termi­nology into their software systems. A large software project often requires several devel­opment teams. This module addresses this challenge and teaches partic­i­pants Domain Driven Design methods to deal with the growing complexity of a large software project.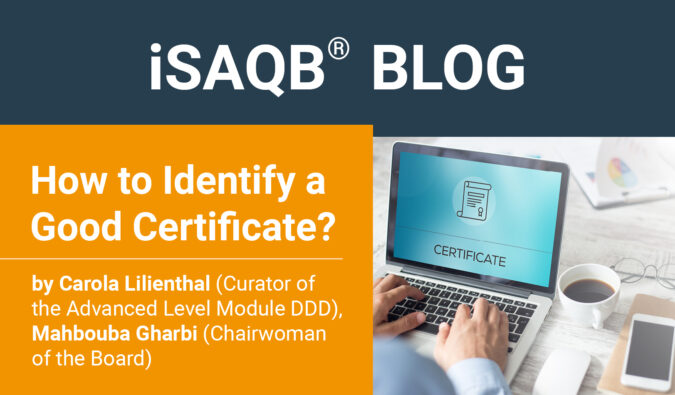 There is a wide range of certifi­cates on offer, yet most certifi­cates and certification proce­dures are based on a similar process with some compa­rable variants…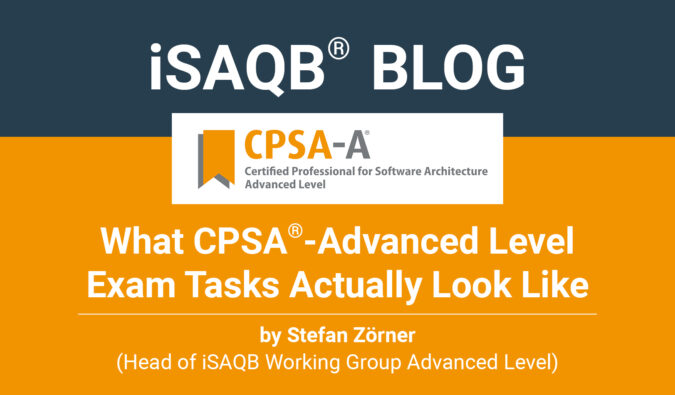 This blog post answers the most important questions about the written part of the iSAQB Advanced Level exam…
Frequently Asked Questions
There are currently no FAQs for this topic. Please check out our FAQ page for more FAQs.